According to reports by United Nations Food and Agricultural Organization, about 19.4 million people will face food insecurity accross Nigeria between June and August 2022. This is about 10 percent of the country's 200 million population not having something to eat. In addition to this Global Hunger Index in the year 2021 ranked Nigeria 103 out of 116 countries. These statistics are alarming, and shows food production in the country (Nigeria) has to increase.
Although, from reports obtained from National Bureau of Statistics (NBS), Nigeria's agricultural sector contributed 22.36 percent to overall GDP in real terms in the first quarter of 2022. The statistics of our food insecurity and hunger shows efforts has to be put to increase food production in Nigeria, hence the need for vertical farming.
Vertical farming is a system of growing food in vertically stacked layers. Compared to the traditional system of farming in Nigeria, vertical farming uses about 90 percent less land space. This means the available lands can be used for growing more crops than they did before. Also, vertical farming take forms like; hydroponics, aeroponics and aquaponics. These forms of vertical farming can be carried out easily at homes both in urban and rural areas. Furthermore, vertical farms also offers 40 times the yield of traditional outdoor farms while using about 95 percent less water.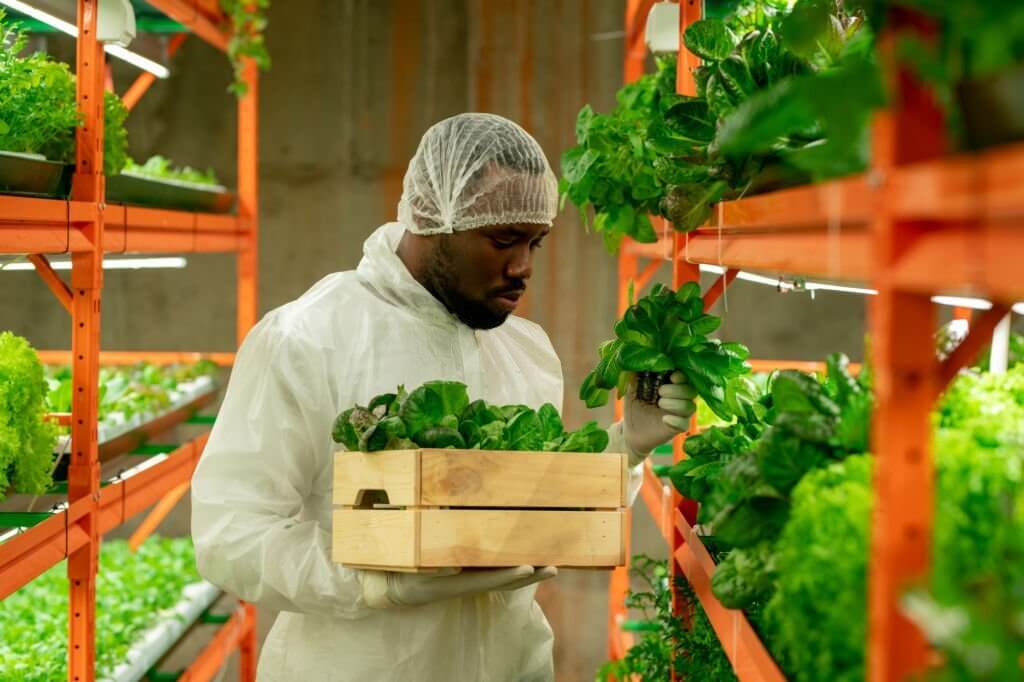 Therefore if vertical farming is adopted by farmers and Nigerians in general food production would increase in an exponential manner and the problem of food insecurity in Nigeria could just be a thing of the past.
Benefits of Vertical Farming
Below are listed some benefits of vertical farming to the farmer and the nation.
Less land space is used when compared to traditional farming.
Crops grown in vertical farms can be grown all year round.
Crops grown in vertical farms are usually free from various pests, which can hinder plant growth.
Less labour is required to run vertical farms as compared to traditional farms.
More crop yields are gotten through vertical farming.
With the country facing it's current food insecurity, it is important for farmers, individuals and the nation to embrace vertical farming so as to increase food production.