Nigeria is the most populous African Nation and like many other developing countries, poverty, gender inequality, hunger and malnutrition is still quite prevalent most especially in rural areas. Project TRIM by Agrisiti aims to empower at least 150 rural women every year with Training, Resource, Inputs, and Market required to operate a sustainable and profitable agribusiness.
Our major impact tool will be the provision of our unique Smart Agri-Pyramid system (SAP-Sys) which is a solar-powered smart portable hardware that permits the simultaneous farm practice of poultry, aquaculture, and hydroponics in a compact space using vertical farming technologies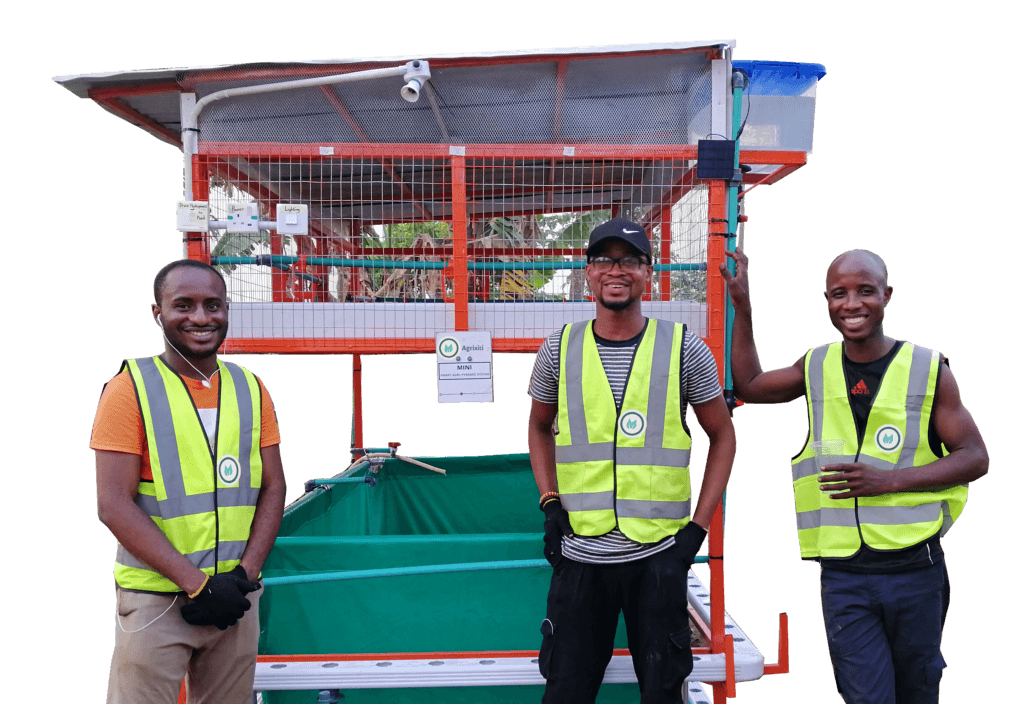 Impact of Project Trim
BETTER PRODUCTION
The first step in executing project TRIM will be providing tailored business and entrepreneurial training to the selected beneficiaries. We then provide them our hardware solution, which when optimally utilized, can help them achieve over 6X productivity when compared to conventional farming. And because our units take up much less pace, SAP-sys users get to farm with less land and water. We also follow up by providing them with crucial market linkages  
BETTER NUTRITION
SAP-Sys users will be able to have year-round access to fresh protein and vegetable foods, all of which will be sustainably produced resulting in over 90% cost reduction on plant protection chemicals.  
BETTER ENVIRONMENT
Apart from consuming 80% less land when compared to conventional farm practice, our units are solar-powered. Our circular symbiotic model enables wastewater recycling and reuse, and because of the way we sustainably manage and put to good use the animal waste, each system would help contribute to a reduction in GHG emissions  
BETTER LIFE
Finally, we contribute to a better life by solely targeting project TRIM at married rural women who lack decent jobs, and this is because most rural women are unfortunately saddled with the responsibility of catering for their families. Upon the full implementation of project TRIM for the first set of beneficiaries, we hope to have assisted them in increasing their overall income by almost 200%